Description
In the Fire and Safety industry, many of our distributors are firefighters who often work as expert sales consultants for our Ready Rack and Red Rack products. Our business plan allows these heroes to earn extra income for their families while providing our customers with real hands-on product knowledge.
Located in Woodstock, Illinois, Groves Incorporated designs, engineers, assembles, and warehouses products for our three divisions. Both domestically and abroad, our products are manufactured to strict quality standards by fully vetted manufacturing companies. We are committed to providing the highest quality products at competitive prices, while constantly looking for opportunities to better solve our customer's needs.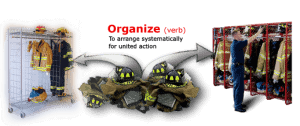 One of the original products sold by Groves was our Ready Rack – Available in New Tech Wall Mounted, Free Standing, and Mobile units. You can choose from standard units, or customize the installation to fit your station's wall or floor space. The difference between our Ready Racks and Red Racks are our original Ready Racks are manufactured with a durable, heavy-duty zinc chromate finish and protected with a special clear-coat sealer.
All units are supplied with two levels of open wire shelving, full length grid dividers separate individual sections between top and bottom shelf levels and provide a 4″ tall divider on the top shelf level. They also come with hanging apparel hooks, snap on plastic name plate, and a hanging pole. You can also find our Original Ready Racks available for Surplus Gear Storage as well as for Air Dry Laundry.
Our Red Rack Gear Lockers are built with many features that outweigh the market making us the best source for your department's needs. Designed for maximum air circulation our Red Racks help PPE and gear dry faster and last longer. Our system creates maximum organization which helps shave precious extra seconds off your response times; helping you serve your community better! All Red Rack storage systems include adjustable boot & helmet shelves, hanging pole, adjustable apparel hooks, snap on label holder for name plate and have a heavy-duty powder coat finish. Red Rack products are available in any Pantone® PMS color upon request.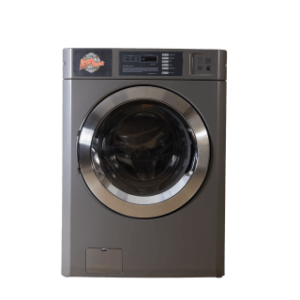 EXTRACTOR 30
The Extractor 30 (EW30) features a soft mounted design and a high capacity drum that is programmed to be NFPA 1851 compliant, making firefighter PPE safer and last longer.
---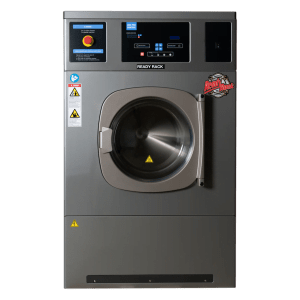 HARD-MOUNTED – EXTRACTOR 40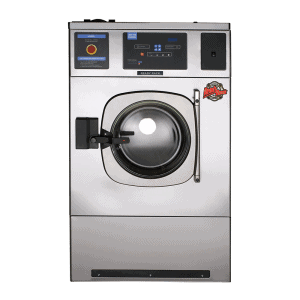 HARD-MOUNTED – EXTRACTOR 70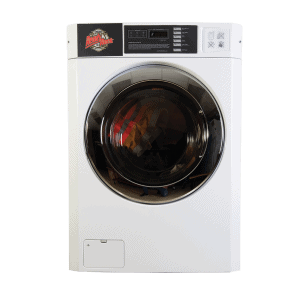 EXTRACTOR 22
The Extractor 22 (EW 22) is a soft mounted turnout gear washer that is programmed to meet NFPA 1851 compliance, making firefighter PPE safer and last longer.
---