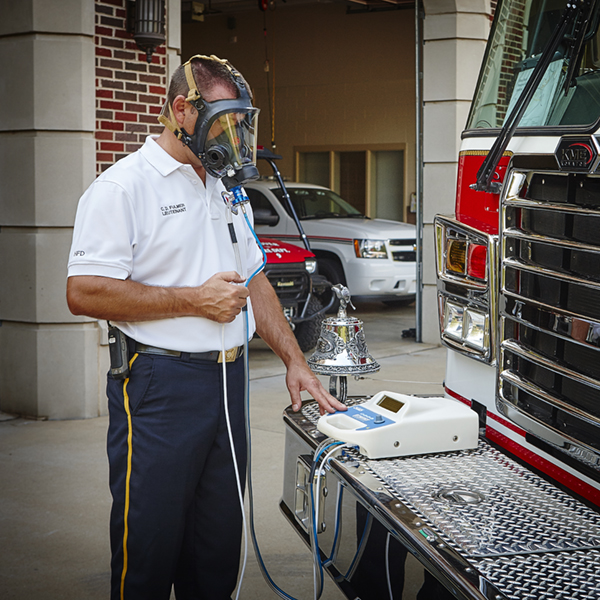 Air-Care Inc provides both Quantitative and Qualitative respiratory fit testing for all types of respiratory protection. We follow OSHA fit testing protocol using the latest in fit testing technology including:
Quantitative Fit Testing (OHD Fit Tester-3000)
Irritant Smoke (Stannic chloride) Qualitative Fit Testing
Bitrex (Isoamyl acetate) Qualitative Fit Testing
The new OSHA Respirator Standard (1910.134), effective 1998, requires fit testing of all respirators including those with positive pressure. In addition, NFPA 1500, Fire Department Occupational Health and Safety, and NFPA 1404, Fire Department SCBA Program, state that respirators should be fit tested. Both NFPA and OSHA state that fit testing should be done annually.
Air-Care Inc can assist you with developing a custom respiratory protection program for your company or fire department. We can also provide annual respiratory protection training to your employees as required by the OSHA standards.