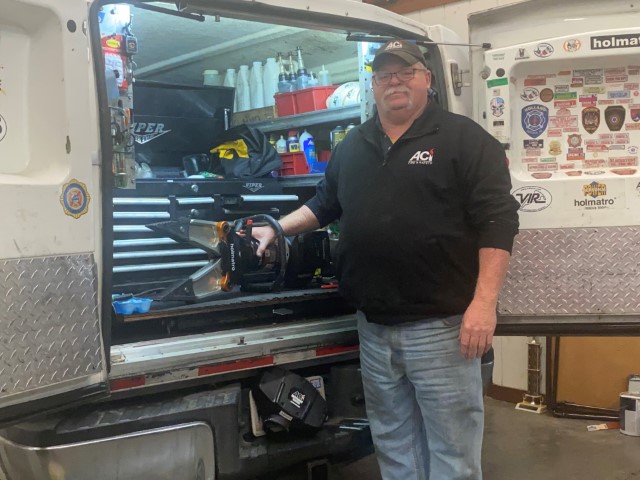 As Holmatro Rescue Tool's authorized Warranty Service Center for Eastern Virginia, ACI Fire and Safety Inc. has invested in extensive training for our Dealer Service Technicians (DST) and specialized testing and repair equipment to satisfy our goal of keeping your system operating at peak efficiency and rescue ready for your next emergency.
To insure proper operation and performance Holmatro recommends annual inspection, testing and preventative maintenance of all rescue equipment. This program is typically conducted at your station to reduce downtime. This annual program offers a complete and thorough service to your HOLMATRO system insuring that it meets manufacturer's specifications for performance, pressures, and forces. By servicing and inspecting the system, the chances of a system or tool failure are greatly reduced giving your organization peace of mind knowing that the users are provided with properly maintained equipment to the best possible level.
ACI offers a full service vehicle with the ability to handle a multitude of repair needs on site.
Our preventative maintenance program includes
Fluid and Filter changes
Functional testing
Pressure testing
Hose leak and pressure testing
Lubrication of control handles and other moving parts
System Maintenance Records