Description
AirCare carries the full line of Akron Brass Nozzles, Monitors, Valves, Lighting, and more. Here a few of the many products we carry: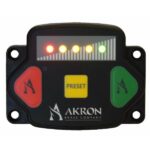 Navigator Pro Tank Fill Valve Controller
Let the Navigator Pro Tank Fill system keep your tank full so you don't have to worry about it. When in auto mode the system will maintain tank level above the minimum set limit.
---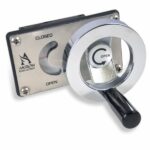 Position Indicator for Gear Actuated Swing-out Valves
Position Indicators show the valve position to meet NFPA 1901
– Must specify landscape (side mount) or portrait (top mount) orientation
---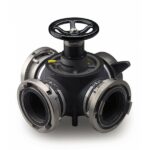 4-Way Hydrant Valve
This hydrant valve allows you to provide water to the fire at hydrant pressure, while waiting for a second pumper to hook up and increase flow and pressure.
---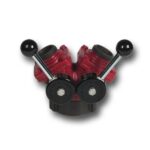 Leader Line Wye with 2.5″ inlet and two 1.5″ outlets
For splitting one line into two. Used at the fire scene to split an attack line into two and increase operational effectiveness. Features self-locking Tork-Lok handles for positive handle positioning and easy adjustment
---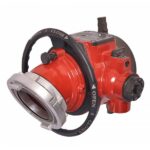 Revolution Intake Valve (Swivel Elbow Inlet)
Compact Design
The Revolution intake valve has a compact design that saves valuable space on your pump panel. The Revolutionary handwheel blends in with the body and will not obstruct surrounding equipment on the pump panel, improving the operating environment for your whole firefighting team.
---