Description
Lab to Life-Saving.
"First Line Technology designs and manufactures disaster preparedness and emergency response equipment- taking ideas from the lab to life-saving products. We work with first responders and the military to develop innovative products that make their jobs easier and their lives – and the lives of the people they serve – safer. We focus on emergency response missions and pride ourselves on creating products that are comfortable, effective and safe for use in hazardous environments.
First Line Technology is an ISO 9001:2015 certified, small, disadvantaged, minority-owned business and while we strive to continue our "small business mentality", we're positioned for strategic growth."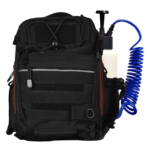 Decontamination Kits
Decontamination Kits from First Line Technology allow users to remove bulk contamination with FiberTect wipes, and neutralize any remaining contaminants by using Dahlgren Decon for a variety of immediate, tactical, operational, and cold weather decontamination needs.
---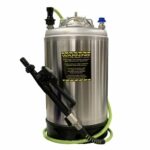 Decontamination Sprayers
Sprayers: First Line Technology offers a wide variety of backpack, foggers, tactical and electrostatic sprayers to handle your next decon mission.
---
Immersion Cooling Equipment
While working outside in the heat, how do you properly cool down your core body temperature? The Immersion Cooling Equipment (ICE) Personal Cooling System is a lightweight, portable, and durable solution for preventing and treating heat illness in military personnel, first responders, athletes, and those working outside in heat. The ICE System enables up to six users to rapidly cool their core body temperatures within minutes and allows for immediate treatment of exertional heat injury by means of cold-water immersion.
The Immersion Cooling Equipment (ICE) Personal Cooling System includes: ICE System frame and basin, thermometer, carry bag.
---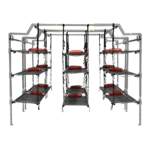 Ambubus
Fully customize your AmbuBus with a wheeled patient transport device, mass casualty oxygen system, multi-patient monitoring system and more.