Description
AirCare carries the full line of Akron Brass Nozzles, Monitors, Valves, Lighting, and more. Here a few of the many products we carry: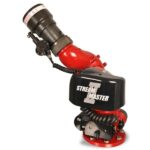 StreamMaster II Electric Fire Monitor 1250 GPM (4800 LPM)
The Style 3482 StreamMaster™ II mid-range water cannon monitor represents the next level of innovation in fire monitor design technology from Akron Brass. With its multiple patent pending design, the Style 3482 provides efficient flows up to 1250 GPM (4800 LPM). These firefighting monitors have a unique waterway design that provide balanced forces on the outlet and reduced friction for the stream resulting in exceptional fire suppression performance over a wide range of flows in a compact configuration.
---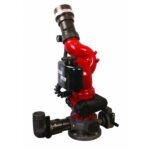 StreamMaster II with AVM 2000 GPM (7600 LPM)
The industry leading StreamMaster II (SMII) is now available as a complete package with a valve manifold to control the flow of water and allow for extension of hose lines from a platform or ladder. The SMII with AVM is a compact, lightweight total solution that comes ready to install on the apparatus. There is virtually no additional friction loss through the main valve which provides advantages over a butterfly valve when you need to get the most flow possible from your aerial device.
---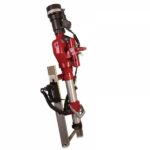 Electric Ladder Pipe 2.5″ NH Ladder Pipe for round rung ladders.
The Akron Style 1494 Electric Ladder Pipe offers a lightweight, compact design for unpiped ladder trucks. It comes standard with an integrated wireless receiver. The nozzle, handheld wireless controller, and other control options are sold separately
---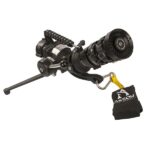 Mercury Quick Attack LE – Portable Monitor
Hit Low, Hit Hard and Hit Far with the NEW Mercury™ Quick LE – Portable Monitor.
The Mercury Quick Attack LE sets a new standard in the market and is the only portable monitor that meets NFPA 1964 and EN-15767-1. It is compact and lightweight at 15 pounds and flows 500 GPM. Now even better, it can hit low at 10° and far up to 250 feet at 100 psi. Easy and quick to deploy, friction loss is minimal.