Description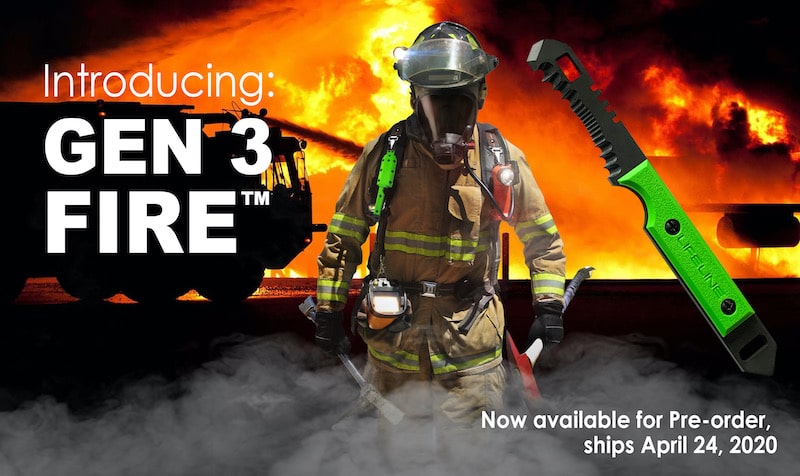 The next evolution of Lifeline Tactical Rescue Tools is engineered to military specs, meets NFPA standards, and is the only non-battery operated handheld tool that's like having 5 or more tools in one device. Gen 3 FIRE™ gives firefighter's an invaluable advantage in the field. The tool is designed to increase personal safety during structural fires, motor vehicle accidents, and other emergency situations.
GEN 3 FIRE is a proven portable military-grade cutting machine and far more useful than single-purpose tools. Its size, weight, and design are engineered to be worn on the outside of everyday turnout gear for fast, immediate access.
LIFELINE® is proud to have thousands of tools in the field today, from fire and law enforcement departments around the world, firefighters from the U.S. Airforce and members of the Israeli Special Forces.
*All products backed by our Worry-Free Drop and Replace Policy
PORTABLE, POWERFUL, MULTI-PURPOSE ALL-IN-ONE RESCUE TOOLS FOR FIREFIGHTERS, POLICE, EMS, SCUBA, AND MILITARY